Our Fleet
Alps Holiday Transfers uses Economy class long-wheel minibuses. Our vehicles  - 7/8 passenger seat Volkswagen, Renault and Ford minibuses fully equipped with air conditioning, show tyres and chains.
For groups more than 8 people we use our 7/8-seater vehicles. For example, you are a group of 10 people - all 10 of you will leave in two private minibuses as soon as you arrive, and be picked up for your return trip at exactly the same time. You can spread the group over both minibuses, however you would like.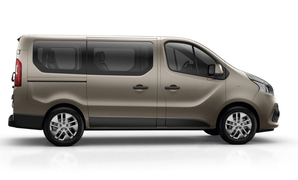 Renault Trafic minibus
Max 8 passengers and luggage.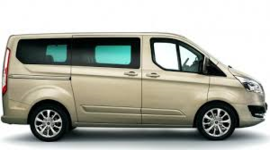 Ford Transit Custom minibus 
Max 7/8 passengers and luggage.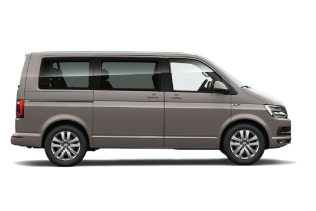 Volkswagen T6 Caravelle 
Max 8 passengers and luggage.